Is Your Site Equipped to Battle Mobilegeddon?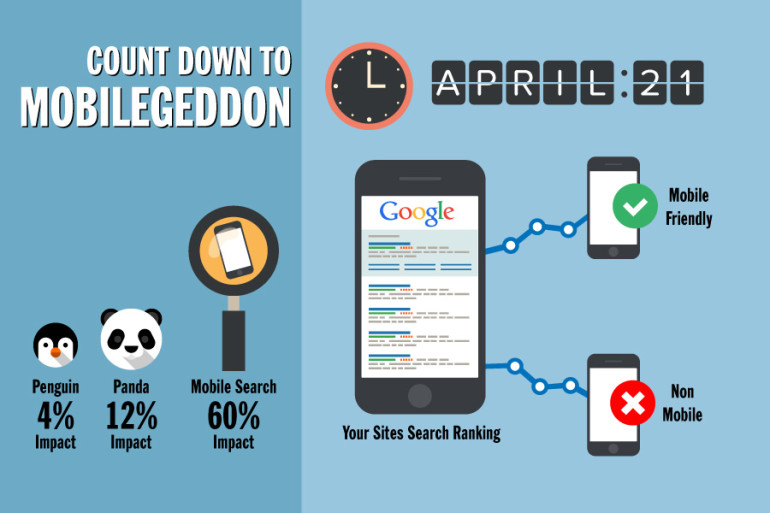 Back in February of this year, Google made an announcement that,
"Starting April 21, we will be expanding our use of mobile-friendliness as a ranking signal. This change will affect mobile searches in all languages worldwide and will have a significant impact in our search results."
To put it in less nerdy terms, if your website isn't mobile-friendly, your search engine rankings will suffer. According to Hubspot, this algorithm update "outranks Panda and Penguin." Sorry… I went back to the semi-nerdy talk on that one.
It's also important to note that this change will affect everything from your blog and landing pages to your actual website. Therefore, you don't want to take the easy or cheap route here.
Will Your Site Be Wiped Out by Mobilegeddon?
But before you start dealing with algorithm chasers, it's important to know a few things:
First, determine if you already have a mobile-friendly site. After working in a digital marketing agency, I'm shocked that some business owners have no idea if their site is optimized for mobile.
The easiest way to check is to view your website on your phone or tablet. How does it look? Is it skewed or is everything neatly lined up and adjusted for the smaller screen size? How about your content? Does it stretch beyond your user's screen forcing them to zoom in or out just to view the entire page? The answers to these simple questions point to a website that is NOT optimized.
If you're still unsure, you can use Google's free tool which will let you know in a matter of a minutes.
Next, you have a few options and should review each carefully before you end up being sold by some fancy marketing agency.
Google has decided that you can use any one of these three approaches to fix the digital dilemma at hand. While some options are better than others, you will still get credit for choosing any one of these. But if you opt to remain non-mobile friendly, then Mobilegeddon will probably wipe out any decent search engine rankings you have.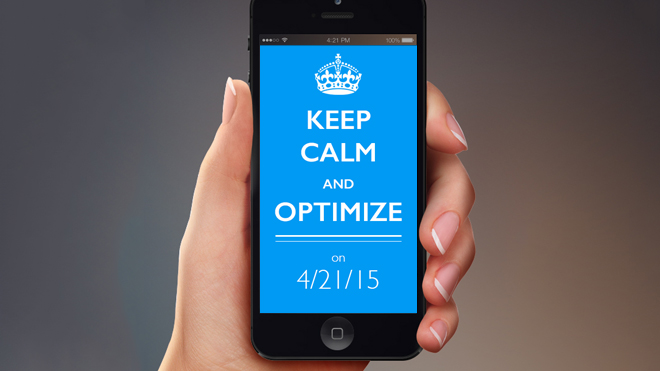 Photo Credit: Simpartners.com
What Should You Do?
As I mentioned above, you have three options, but there is really a clear winner on which one to choose. To be fair, I will explain all three:
When I first started working at the agency, this was the route to take. We would create a mobile URL, usually m.website.com, which would be a completely different version of the site adjusted per each device.
This version also uses a series of redirects, according to Hubspot. This can be a pain for the end user if the redirects require too much load time. If this increases your load time, you can also expect your bounce rate to increase, and if you don't know what the heck I am referring to then shame on your marketing team for not teaching you.

This method also uses redirects which Google normally frowns upon and is suddenly letting this one go. Essentially, the URL stays the same in this case, but the HTML, or the coding behind the site, is completely different and reflects the device that's being used to access it. So just like the Mobile Website option, the user may experience some re-direct pains, or they may not even notice but that's a chance you'll have to take.

I'm siding with Google on this one and highly recommending that this is the only approach to use when it comes to the mobile world. Responsive design these days is interactive, clean, modern and adjusts to screen sizes and devices as needed. In addition to all of that fun stuff, end users only see and use one URL and never have to deal with a redirect from a desktop to a mobile version again. It's just that simple.
So Do You Have to Make the Change?
Technically, no. Realistically, yes. Should you? Absolutely.
You'd be foolish not to.
Hubspot put it perfectly, "Every day your site is not optimized is a day you lose traffic." Now, my guess is losing traffic to your site is the last thing you want to do, but I don't want to state the obvious here.
Make sure your site is mobile-friendly, and if it's not, update it with a responsive design. You can't afford not to. Mobilegeddon will wipe you out and drop your search engine rankings significantly.
Love what you read here? Have a question? Check out my Hire page to start a project collaboration or visit my Contact page if you have questions. Thanks!
Featured Photo Image Credit: Executionists.com